I've taken a few pictures of the new apartment. It's still a work in progress, but it looks awesome even when it's messy! You can click the thumbs to see the larger picture.

When you first walk in, you are in the living room: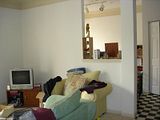 From the living room, you can walk out on to our balcony/deck. Can you spot the weiner dog? (It's Emmie...)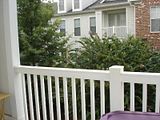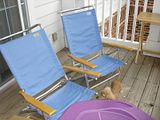 Next to the living room is my favorite place in the house - the kitchen. I like to work from the island. The photo on the island was a birthday present from the twin girls I used to nanny.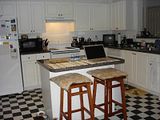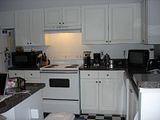 Just off the kitchen is the laundry room complete with our new washer and dryer courtesy of Beloved's parents. Next to which is my huge walk-in pantry.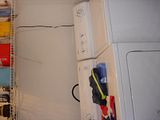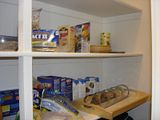 Across from the kitchen is our office. It's supposed to be a dining room but we'd never use it as that. It's probably the most messy place in the apartment.




To the left of the living room is our hallway which leads to the bathroom and bedroom.




We have a huge oversized garden tub. I love it.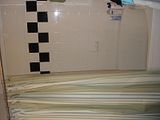 The bedroom is still kind of plain, but it will get better soon.


I'm off to NY to visit with my family until Tuesday.